On that fateful September 11th day, Chris Blackwell was among the 343 firefighters killed in the devistating World Trade Center attack. He died doing what he loved and gave up his life to save another. He will always be rememberd as a hero and a family man. His son, Ryan, who stops by the NFVFD Co A is left with a big gap in his life.
Chris Blackwell was a twenty year veteran of the fire service. He was a member of Rescue 3 Co., located in the Bronx. Chris Blackwell grew up in New Fairfield and was a member of the NFVFD. Chris has been awarded medals for his courage. He leaves behind a wife, two girls and a son, for which he can never touch them or talk to them again, he will watch over them in the skies above.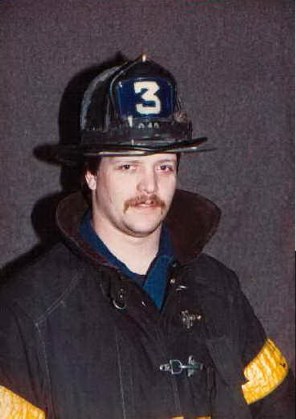 GOODBYE CHRIS, WE MISS YOU!!
All NFVFD